Welcome!
The Church of the Nazarene recognizes and insists that all believers have been called to minister to all people.
We also recognize and hold that the Head of the Church calls some men and women to the more official and public work of the ministry. As our Lord called to Him whom He would, and chose and ordained His 12 apostles "that they might be with him and that he might send them out to preach" (Mark 3:14), so He still calls and sends out messengers of the gospel. The church, illuminated by the Holy Spirit, will recognize the Lord's call.
The church also recognizes on the basis of Scripture and experience that God calls individuals to a lifetime of ministry who do not witness to a specific call to preach.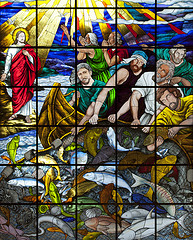 When the church discovers a divine call, the proper steps should be taken for its recognition and endorsement, and all suitable help should be given to open the way for the candidate to enter the ministry.
The District Ministerial Studies Board is entrusted with this task of helping God-called men and women prepare for ministry.
This site is designed to provide information and direction for those who are pursuing God's calling for their life.
North Carolina District Church of the Nazarene
Dr. Greg Mason, District Superintendent
Rev. Tim Pullin, District Ministry Board, Studies Subcommittee Secretary
Photo:  Lawrence OP via Flickr